Athletic Director- Kent Jackson
Phone: 405-247-9536
Email: kjackson@apswarriors.com
Athletic Coordinator- Penny Britton
Phone: 405-247-9536
Email: pbritton@apswarriors.com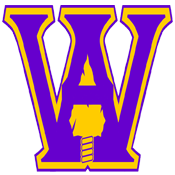 Anadarko Public Schools offers the following OSSAA sanctioned athletics: Baseball, Basketball, Cheerleading, Cross Country, Football, Golf, Power Lifting, Softball, Tennis, Track, and Wrestling.

---
L

I

V

E

S

T

R

E

A

M
Numerous athletic events will be live streamed over YouTube during the year. These events will be listed on the schools regular and athletics Facebook pages.
The address of the live stream is www.apswarriorsports.com or you can find the game by going to YouTube and searching for apswarriors . YouTube also has numerous benefits that include the ability to rewind, better buffering, and the adjustment of video quality from the viewers browser. GO WARRIORS!!!!!!!!!!

www.apswarriorsports.com
OR
search for apswarriors on YouTube (If watching on a mobile device, open the YouTube app and search)
---