You Can Make A Difference!
Anadarko Public Schools encourages parents/guardians and other members of our community to share their time, knowledge, and abilities with our students. Community volunteers in our schools enrich the educational program and strengthen our schools' relationships with homes, businesses, public agencies, and private institutions.

The education of our youth takes a community effort. Caring members of our community bring new energies and resources into our schools and expand the walls of our classrooms. Schools draw support from their communities through the efforts of volunteers.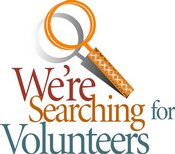 There are many ways to volunteer:

tutor in a classroom

read to children

help in the library

make a class presentation

have a class visit your business

mentor students

lunch buddy

provide school-to-career opportunities

clerical support

state test proctor

sponsor a classroom

campus beautification